Ceramic is the ideal choice for flooring and wall tile anywhere in a home and not just because of the esthetic variety achieved with digital printing, but especially due to the exceptional technical features.
Stoneware has no toxic substances, is fireproof and emits no smoke in the event of a fire. Plus, it's hygienic and easy to clean with any type of detergent which makes it one of the most commonly chosen options for home interiors. Due to the excellent thermal conductivity, it's also the ideal material for radiant floors and walls.
Characteristics of indoor floor tiles
The essential thing when choosing indoor flooring besides the design, is the high durability. The ceramic manufacturing process results in high-quality flooring with high resistance to extreme temperatures, moisture and scratching.
Another aspect to be considered is how easy it is to clean and maintain. Ceramic is a very flexible material that can be used to create all sorts of finishes, effects and colors.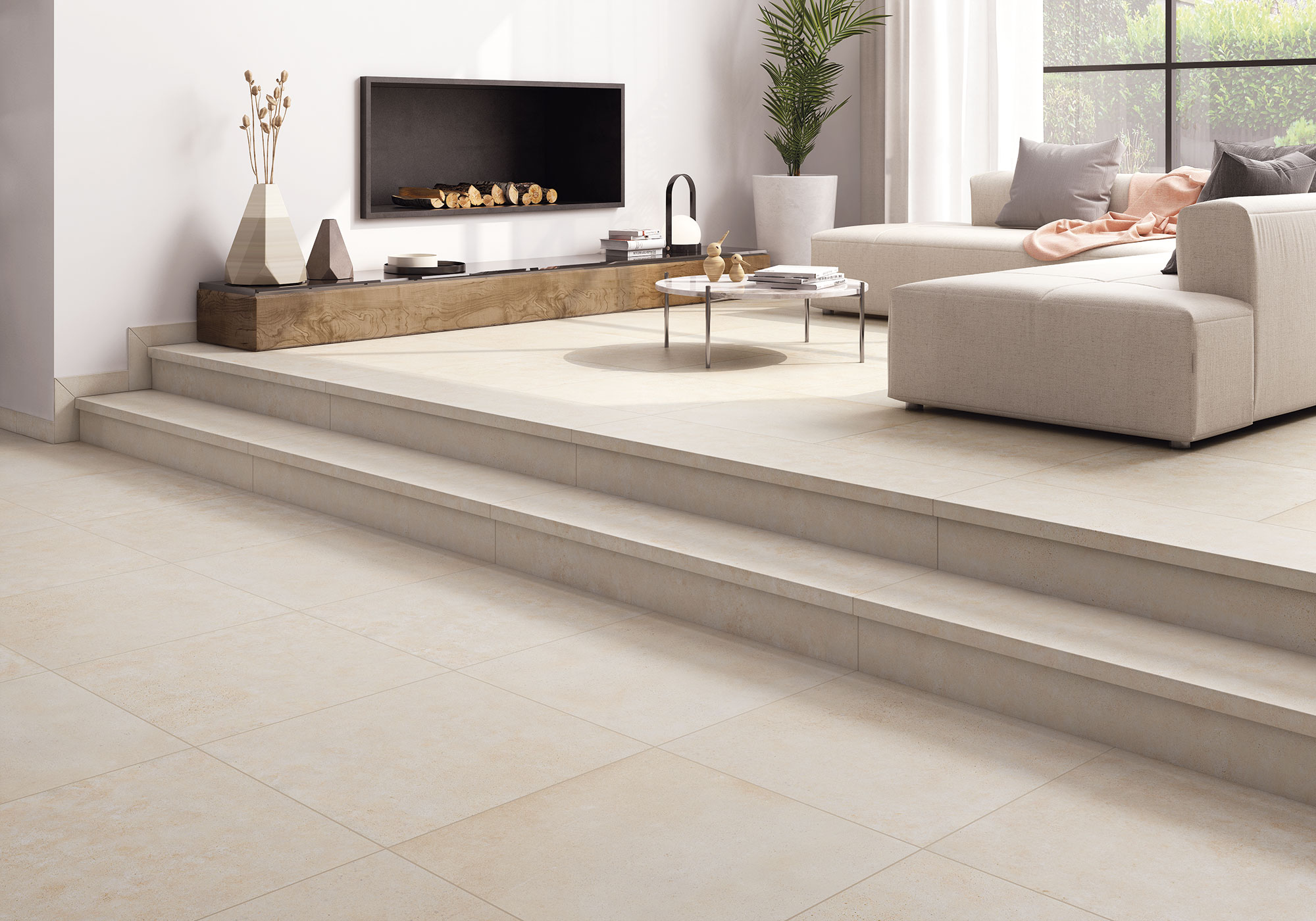 Trends in indoor flooring
Some of the recent trends in ceramic indoor flooring include neutral tones like whites, grays and Beige as they're key colors in designing timeless and spacious rooms that offer peace and serenity.
Read more
A gray or beige ceramic floor like those we offer in our Urban or Capri collections can help get that calm, minimalist atmosphere so sought after by many interior designers. Plus, they're colors that perfectly combine with many other tones meaning it can be ideal for any decorative style.
Another trend is the Nordic style which can be found in an imitation wood ceramic tile floor like our Ordesa and Rodeno collections which offer that sought-after feeling of warmth and comfort in a home.
The wide variety of Gres Aragón collections can meet all types of technical and esthetic needs in any room.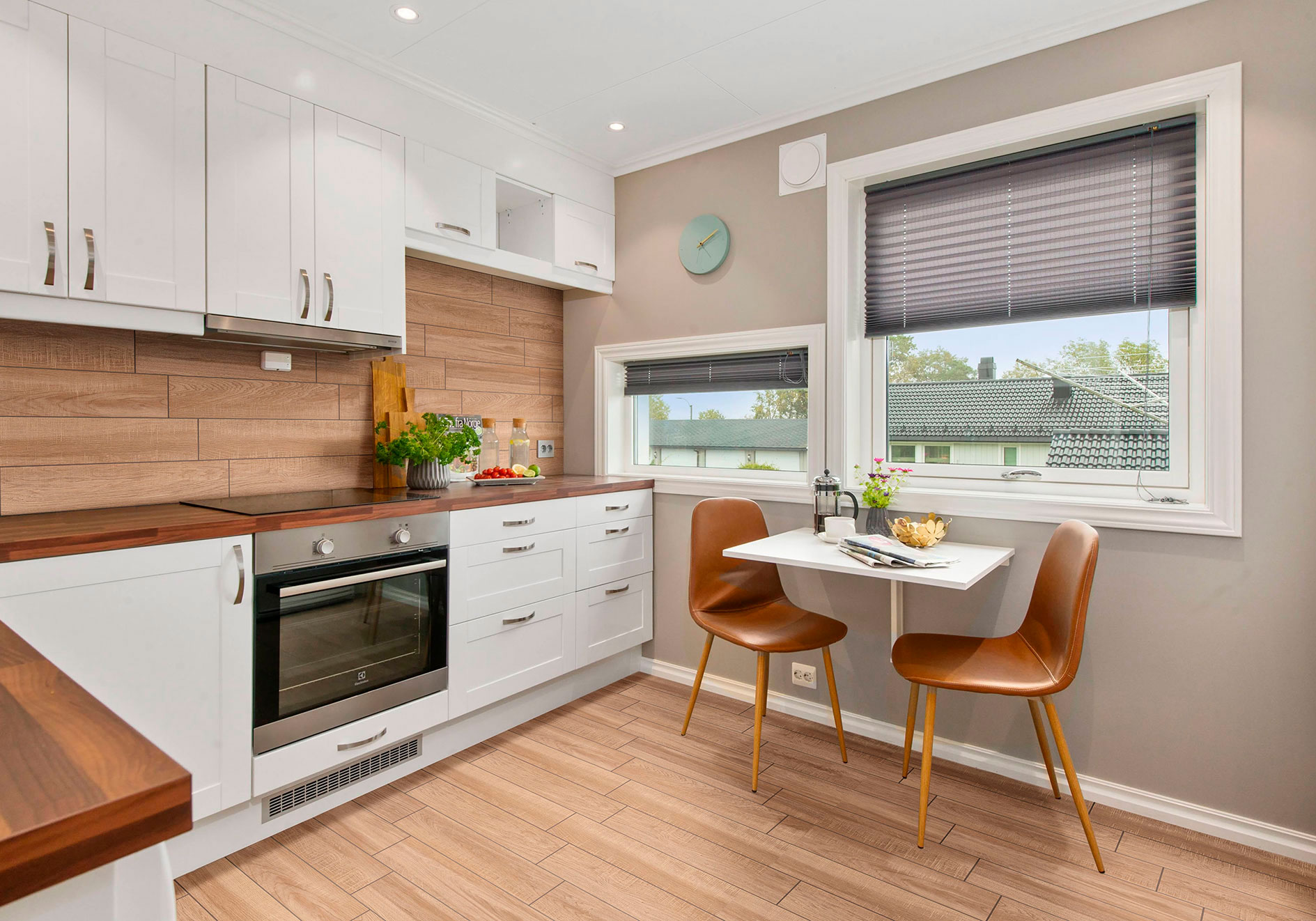 Combining esthetics with easy maintenance in kitchen flooring is fundamental. Kitchens are rooms where water can fall onto the chosen flooring and, therefore, it must be able to resist moisture. Ceramic is the most highly recommended solution.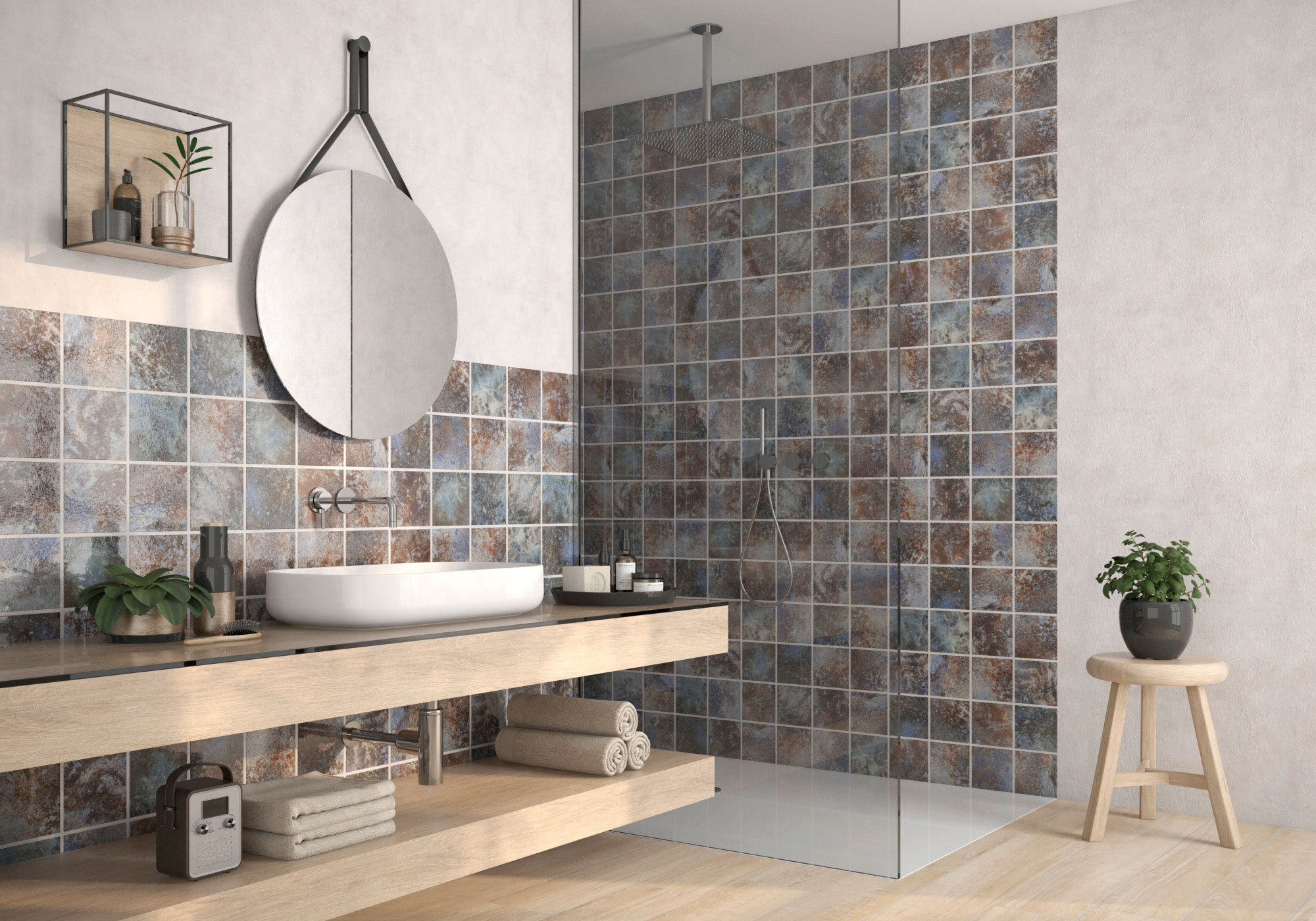 In addition to looking beautiful, bathroom flooring must be made of a material that is resistant to moisture and non-slip. It must be a safe place for relaxation, wellness and body care. A porcelain tile floor is resistant and non-slip not to mention the fact it can imitate any type of finish: wood, granite, marble, stone...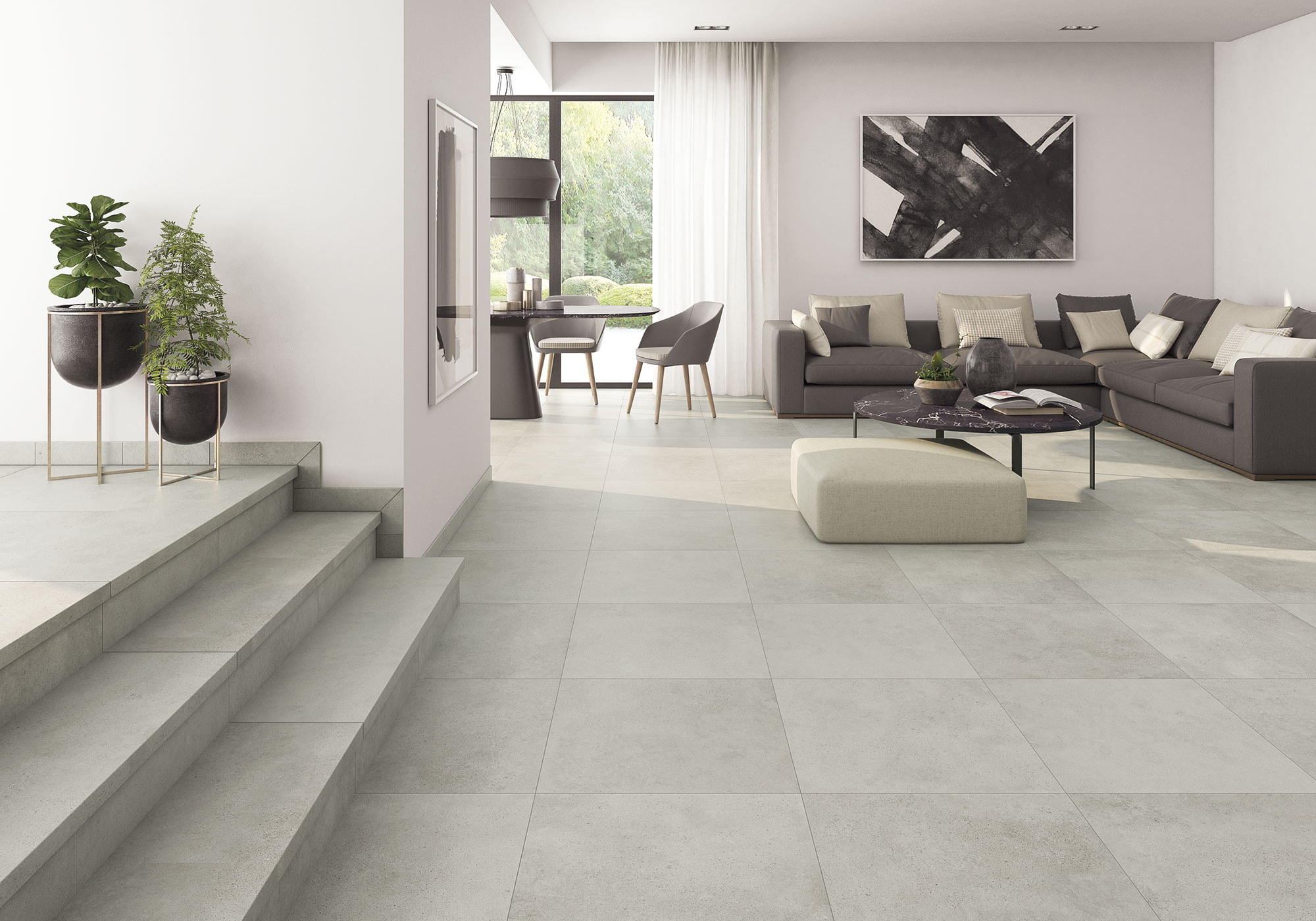 The living room is one of the rooms in a home where people spend the most time with others. The choices in ceramic living room collections are endless: warm surfaces inspired by natural wood, marble or stone-effect tiles with a variety of different colors, textures and formats, a gray living room floor with a cement effect…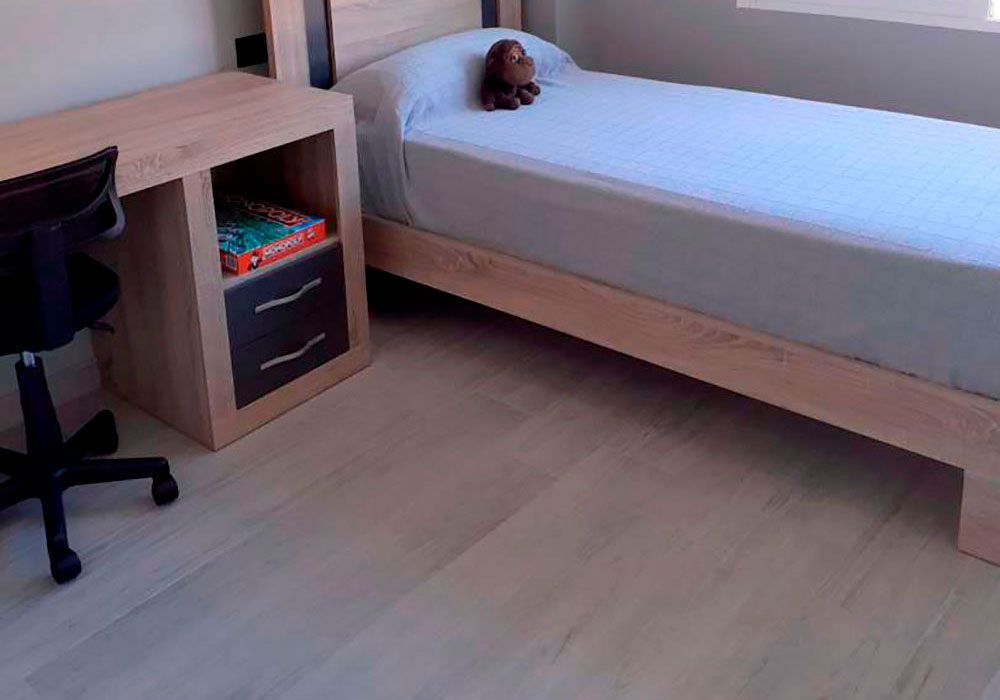 Bedrooms are the most intimate and personal rooms in a home as the place dedicated to rest, wellbeing and relaxation. That's why it's also important that these nighttime areas be designed in line with the other household areas all while respecting each user's style and tastes. Bedrooms in beige, gray or brown tones are just a few trends.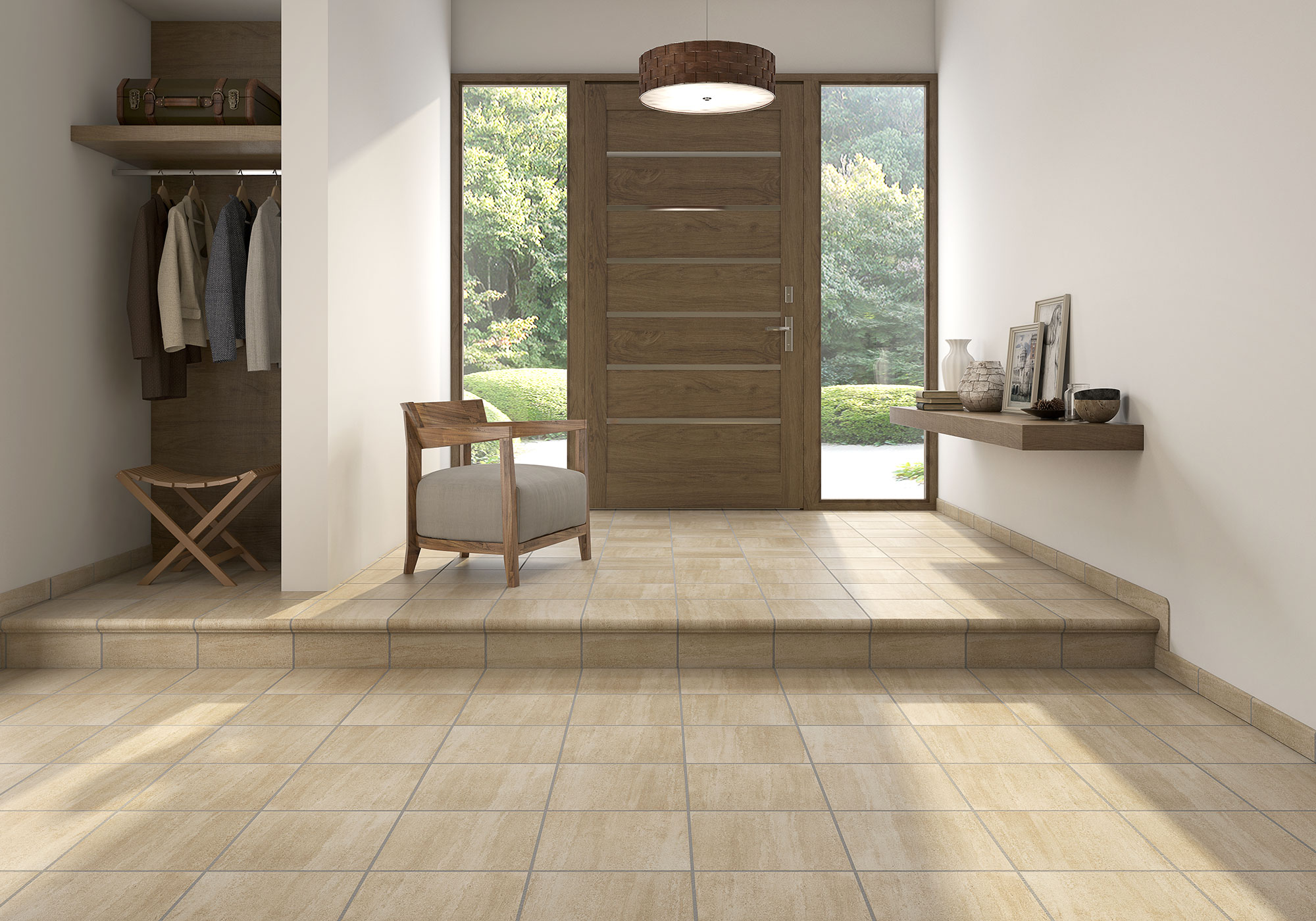 Hallway flooring is constantly exposed to more aggressive situations than other rooms in a home. Shoes worn outdoors, bags, strollers and other heavy objects... All these things eventually deteriorate the appearance which is why having a high-traffic resistant floor tile like ceramic is important.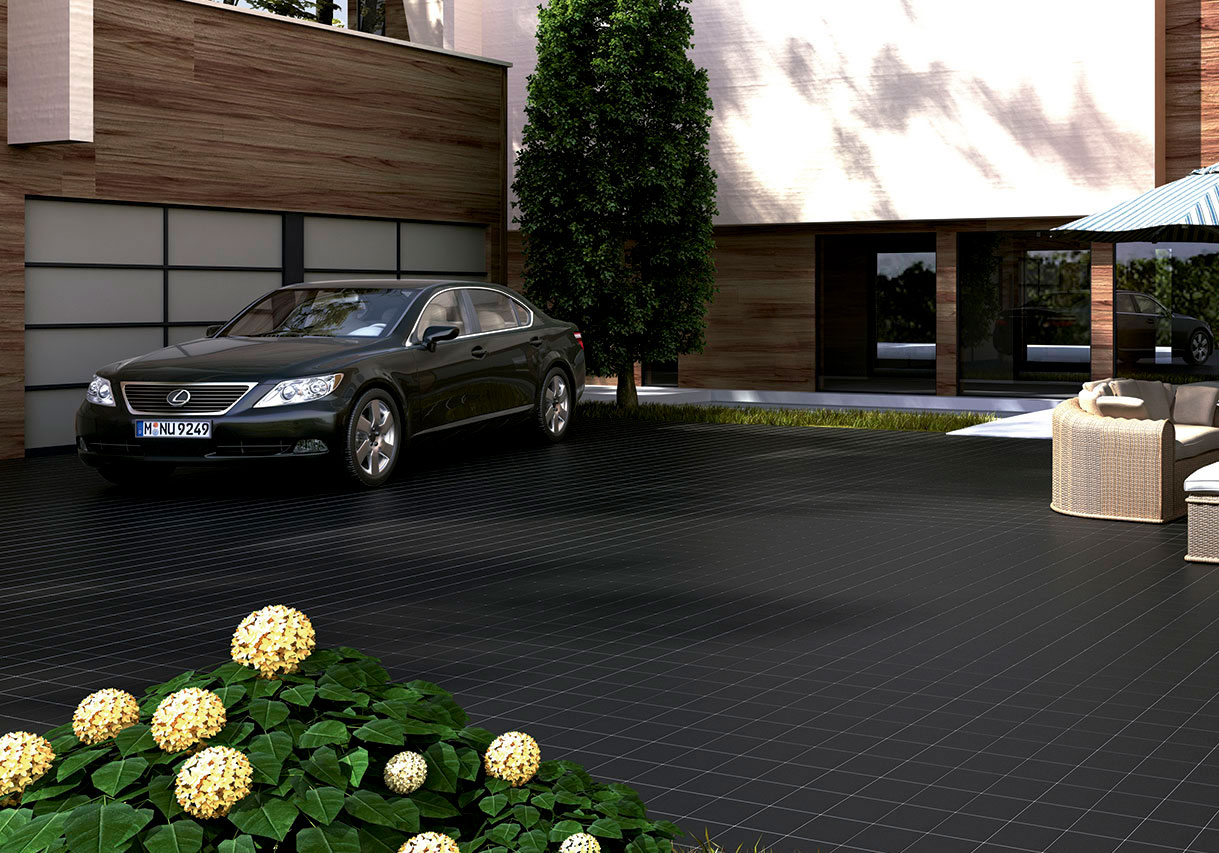 Garages have become an important part of any home as they're no longer simply passage areas but rather are worthy of decoration and care in the materials. Given the high resistance of traditional porcelain or clinker floor tiles, it is one of the best solutions for any garage.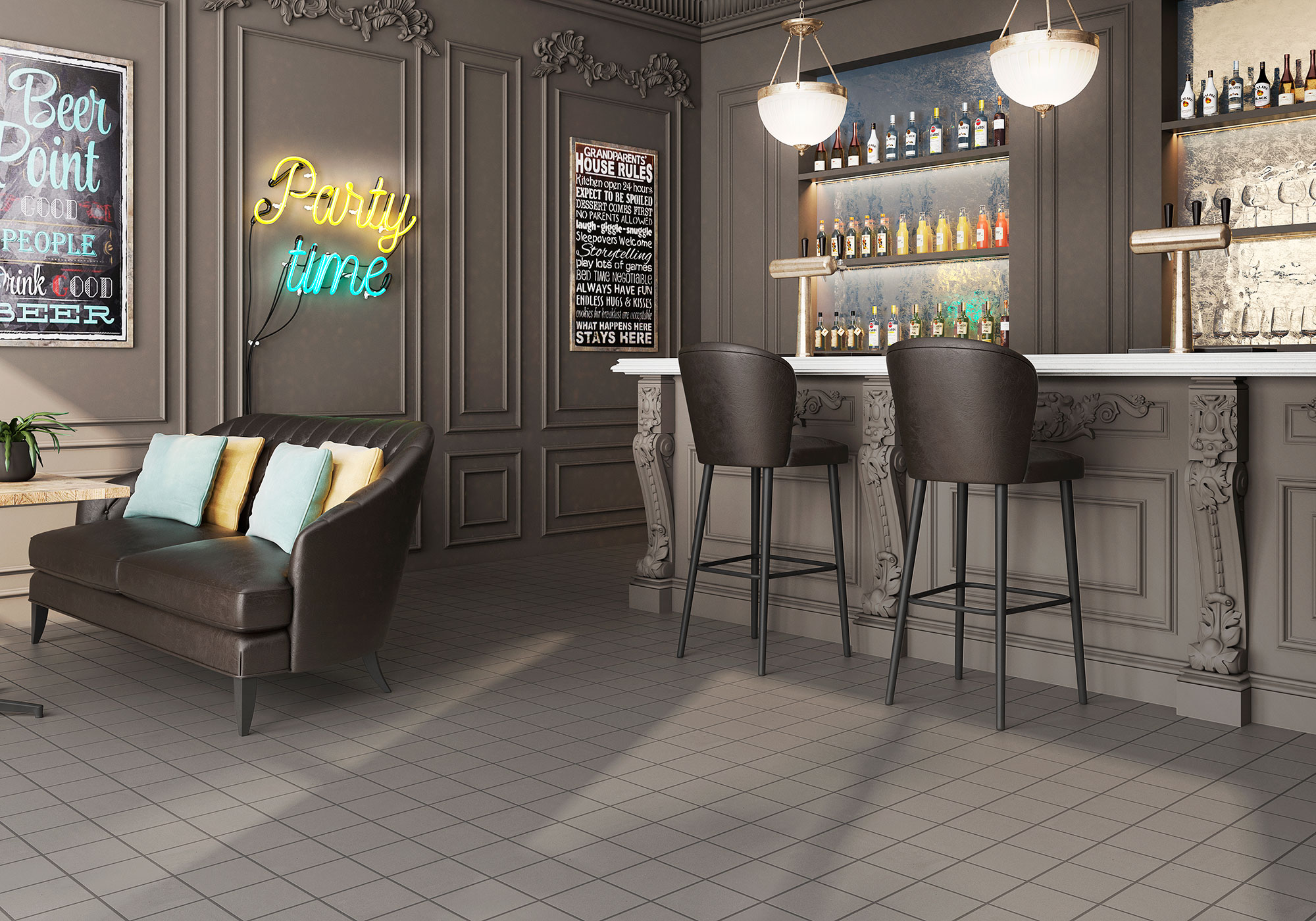 Zero absorption of moisture and dirt is guaranteed due to its low porosity. Plus, the non-slip properties and stain resistance make ceramic the perfect material for areas requiring a certain degree of moisture like wine cellars. From more country-style wine cellars to more modern ones, the variety of ceramic collections for wine cellars is incredible.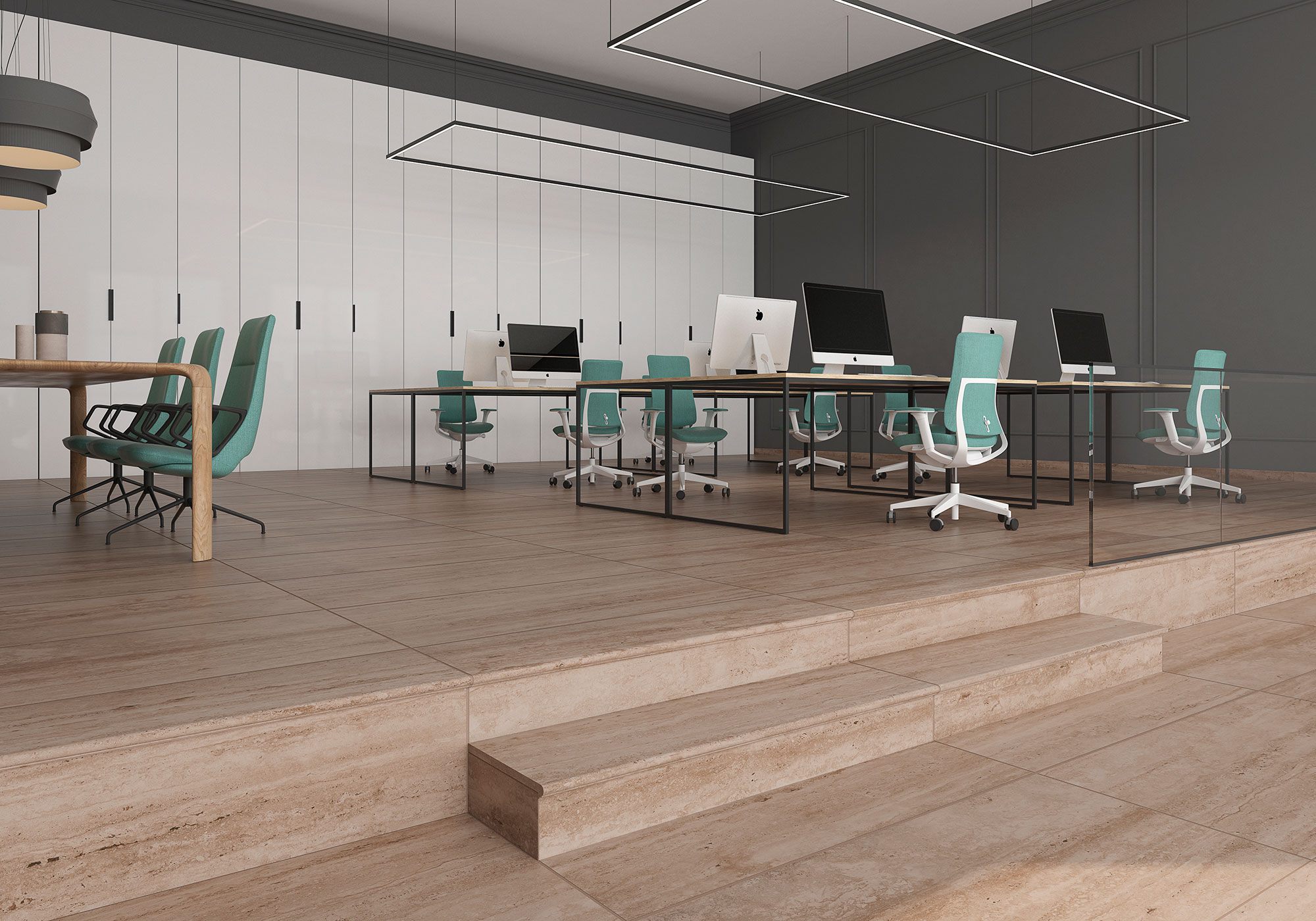 The choice of floor and wall tiling in offices and companies is a decision that must be carefully considered. The resistance and non-alterability of the material as is offered by ceramic or porcelain tile specifically should be a priority. Cozy styles with wood, more modern and minimalist or elegant styles with marble will make your office the perfect place to work.