In the earliest architecture such as in ancient Greece, marble was the main element of all construction projects. Marble continues to be one of the most sought-after looks for certain rooms and, with digital printing, it can be included in porcelain tile textures for flooring and cladding. Imitation marble flooring is present in many homes and is often requested by our customers when choosing marble tile for terraces, bathrooms and kitchens.

Characteristics of imitation marble flooring
Natural marble is a much more porous and easy-to-stain stone than porcelain ceramic flooring and the look may vary with the passing of time due to the light, cleaning chemicals and other external agents. On the other hand, however, imitation marble porcelain ceramic flooring offers the same elegant look as marble without giving up on the high-performance technical characteristics of ceramic such as its resistance to external agents, durability, chemical resistance, stain resistance and slip resistance.
Imitation Marble Flooring: ideal for any atmosphere
This is a material that combines with very different styles from minimalism to Nordic style and even in combination with a vintage style. The way in which the marble is mixed with other materials, colors and textures is what creates or style or another in a room.
Marble-effect stoneware is versatile: classical and timeless as well as sober and contemporary. In fact, this versatility is what made it the focus of the most cutting-edge architectural and interior design projects, becoming the trendiest material for any place in a home: not only the kitchen or bathroom, but also living rooms, offices and outdoor areas with terraces and pools.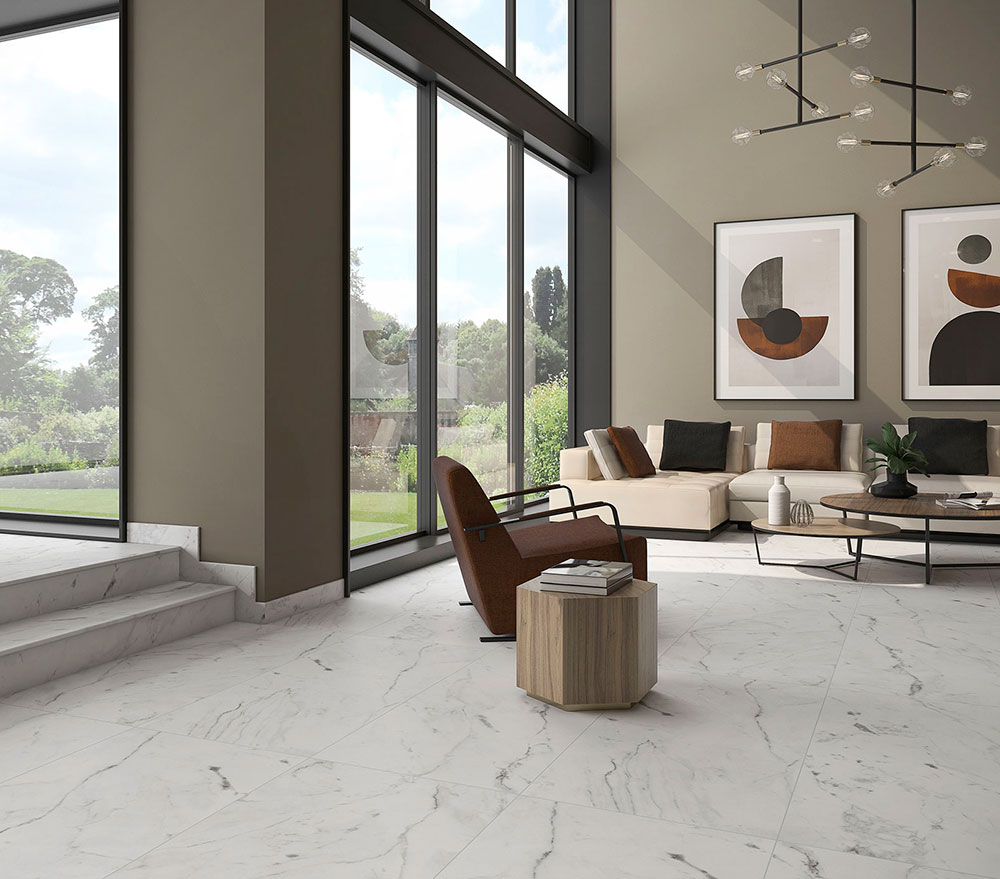 White imitation marble flooring
In small and narrow rooms with little light, the white marble color can help create the feeling of more space and light. It's also ideal for outdoors areas due to its resistance, durability, slip resistance and low water absorption, among other features, in addition to offering great light and coolness in warm climates. In general, it's a color that makes a place look more spacious. The Gres Aragón Carrara white color in its Marble collection is the best ally.

Beige imitation marble flooring
With all the new digital printing manufacturing technologies, the marble look in ceramic attains absolute perfection with high precision and mechanical resistance which can't be found in other materials. Another trendier color in marble-effect flooring is beige or travertino as it is called in our Marble series.
Read more
The beige base features light golden veins and special white shading to give the design movement. This maintains the luminosity of the light colors all while adding the immense warmth of toasted tones.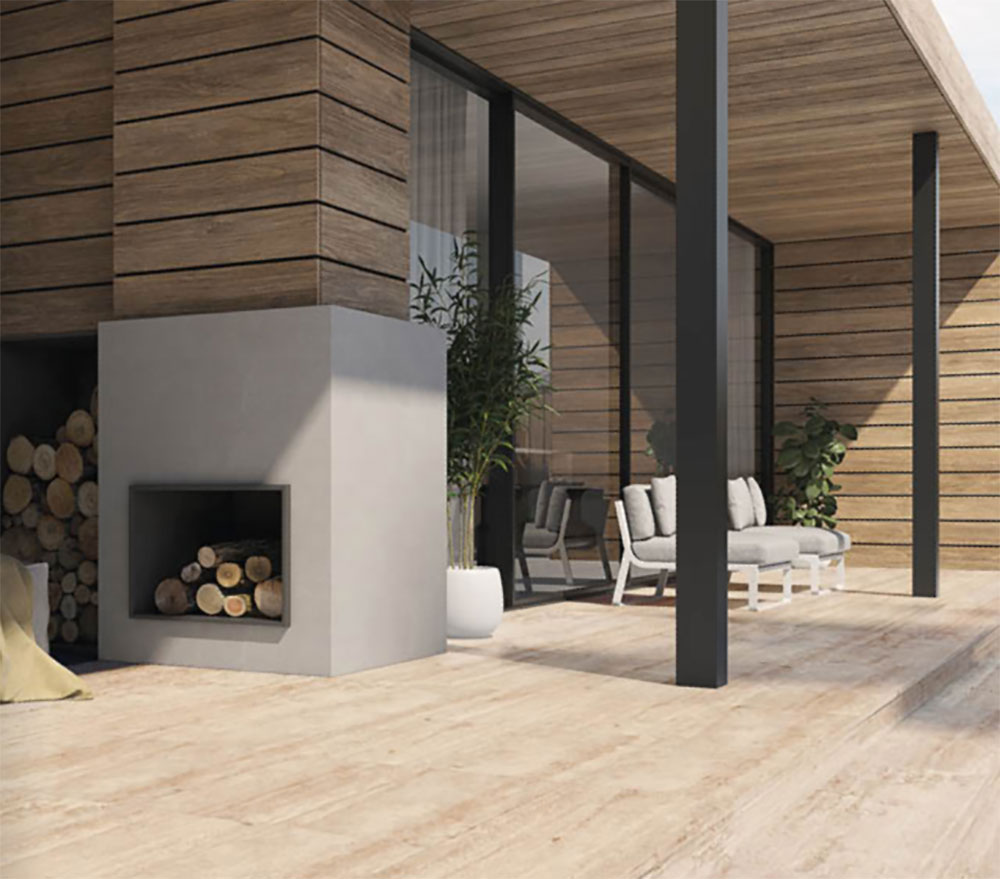 Imitation marble flooring prices.
If you'd like prices for our imitation marble floor tiles for interiors or exteriors as well as our line of additional pieces, please complete our form
Quote Request you'll find in the contact section. Remember to provide all the required data. You can also write to us directly at: gresaragon@gresaragon.comA member of our Sales Department will get you all the information available very soon.